Mobile Coupons & Landing Pages
Advancing technology, smart phones and mobile internet have made it possible for us to send users SMS messages that include Links to either Mobile Coupons or Mobile Pages, specifically designed and created for each of your campaigns.
Mobile Coupon
---
An M-Coupon is an electronic coupon that is distributed via mobile phones and can be exchanged with discounts and/or special offers during the purchase of a product or a service. Our software supports Mobile Coupons both via SMS and QR codes, which the users can redeem at the store, at the e-shop or through their mobile phones (internet connection is needed). We also offer a range of Mobile Coupons types so you can choose and include in your campaign the type that best fits your needs.
Available types of mCoupon services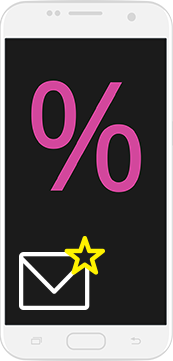 SMS COUPONS
Dicsount codes are sent via Bulk SMS to your contacts lists.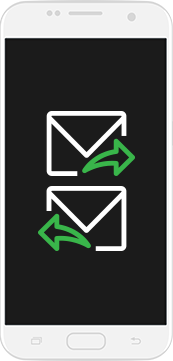 TXT4COUPON
The users send a keyword to a shortcode via SMS and they receive a Mobile Coupon through SMS.
QR CODE SCAN&WIN
The users scan a QR code with their mobile device, in order to get access to a Mobile Coupon.
Usage example: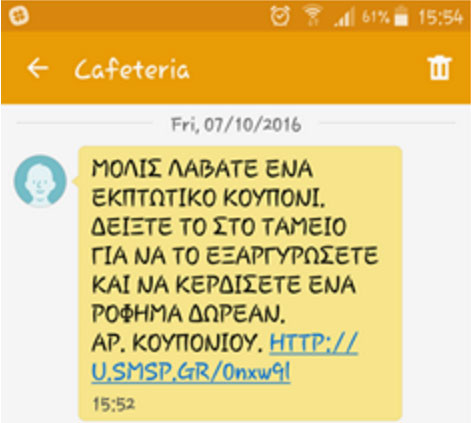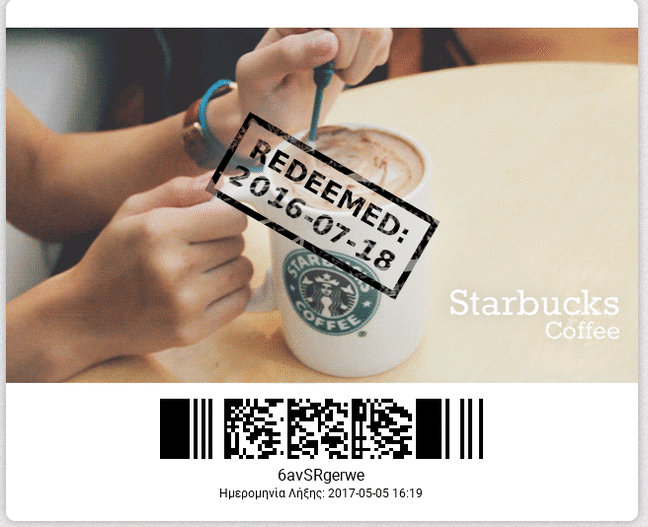 Mobile Landing Pages
---
A Mobile Landing Page is an internet page that has been created for the needs of a specific campaign and which is created in such a way that the viewing of the page is optimal regardless from the device you access it, whether this is a mobile phone or a tablet.
The Mobile Landing Page is used for the enrichment of your SMS campaign's content and the optimisation of users' experience and awareness. The Mobile Landing Page can include any field or info you need for your campaign:
text,

images,

contact form,

video,

links to your webpage, e-shop, social media etc.
The Landing Page we create can be used by your company once off for the needs of a single campaign or it can be available for multiple campaigns and for a period of time that you see fit.
CONTACT US to learn more about Mobile Coupons and Mobile Landing Pages, and how you can include them in your future campaigns.
Tweet