ProSMS.gr

Mobile Application
Now ProSMS.gr is always with you for quick and easy SMS campaign sendings from your mobile phone.
The mobile app is available for Android devices and you can download it from Google Play.
By using your ProSMS.gr account via your Android mobile app:
You can send SMS messages either to the contacts lists you have saved in ProSMS.gr, or to your device's contacts.

You have access to your statistics.

You have access to your account's sendings history.

You can purchase SMS credits.
The ProSMS.gr mobile application does not replace your phone's default SMS management app. It is a tool that you can use whenever you need to, without using your phone's resources on the background and without draining your battery.
Download now the mobile App to your Android phone.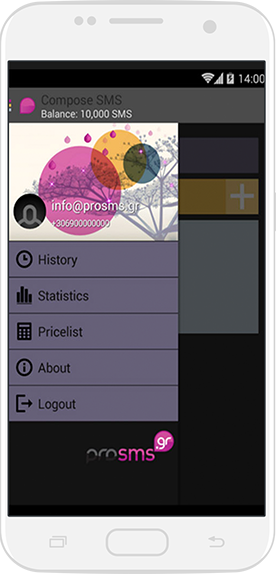 Tweet