Relax and enjoy the summer with a cool story!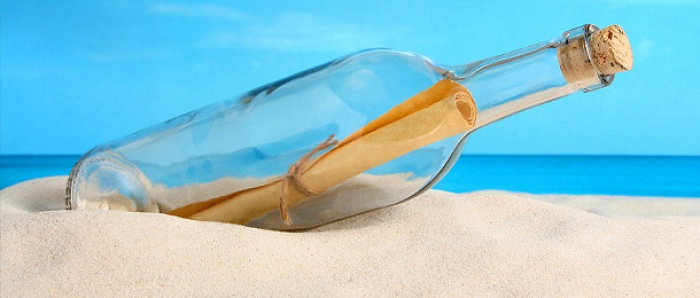 Have you ever wondered why a text message is limited to 160 characters? ProSMS.gr shares with you a story from the past!
Once upon a time..
back in 1985, Friedhelm Hillebrand, who was the chairman of the non-voice services committee within the Global System for Mobile Communications (GSM - a group that sets standards for the majority of the global mobile market), was assigned the task of setting the limit on the amount of characters a text message could contain.
To do this, Friedhelm sat at his typewriter, typing out random questions and sentences and calculated the average amount of characters he used. He concluded that each set of sentences, ran just under 160 characters in length.
So, he proposed that text messages can be limited to 160 characters. Friedhelm's methods didn't convince the members of the committee, who were still skeptic whether a 160-character-long text message would be adequate as a useful form of communication.
In order to disapprove their doubts, he backed up his assumption of limiting text messages to 160 characters by doing the following research:
Friedhelm took a bunch of postcards and found that these postcards often contained fewer than 150 characters. Additionally, he analyzed a bunch of messages sent through Telex (a telegraphy network for business professionals) and he found that on average the Telex messages were about the same length as the postcards.
Since then... our beloved text messages are only 160 characters!
There is a lot to say within 160 characters during this month! We share the agenda of August to give you some ideas:
6 August: The name day for Sotiria and Sotiris!
15 August: The Dormition of the Virgin Mary and the name day for Maria, Despina and Panagiotis!
30 August: Send SMS wishes for the name day of Alexander!
Don't forget to send SMS invitations for the events of the month, as well as SMS offers before the end of summer sales!
We will remain at your disposal for any extra information during all August!
back to top